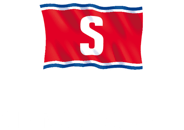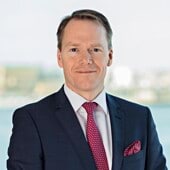 Erik Ronsberg
CEO, Stena Drilling
Stena Drilling – shaping the oil and gas industry through digital innovation
Digitalization is a key strategic enabler for Stena Drilling. With an agile 'digital first' approach, we have established a competence stack that enables digital innovation. Onshore & Offshore staff are provided with the training, tools and time to ensure we have a culture that breeds digital success.
Digital technology will have significant impact not only on how the 'Rig of the Future' will be designed, but also how rigs will be managed and how the workforce will interface with the technology. With a focus on standardization and open data, we are driving continuous improvement with rapid adoption of new digital technologies across the entire value chain.
We are working closely with Stena Intelligence services on some exciting software development projects; each with a flair of data science. Through these initiatives we will transform how we work today!
With our people at the forefront of transformation, we will continue to drive excellence throughout our organization and strive to deliver industry leading capabilities which disrupt traditional working methods.